Al Barry, President of Multi-Expo International, Inc. brings over 25 years of experience in the Trade Show business to his current projects. No area is beyond his company's capacity to produce a successful Show — from Pizza Shows to Motorcycles to his creation of the Singles' Lifestyle Expos in over 7 cities nationwide, his format and passionate attention to all marketing and production details has given his company a well-deserved reliable and trustworthy reputation for quality Shows. His newest ventures include Eldercare Expos, Job Expos, with special emphasis on returning Vets, National Chocolate Show, the Miami Fine Food and Chocolate Show and exciting plans to include the gay community in the first Annual GLBT Singles' Expo. All of these endeavors will benefit from all his knowledge, experience and dedication, and are sure to be just as successful. Making the company truly international, an office in Ecuador is opening soon, bringing the South American market aboard.
Mr. Barry was born in Cuba in 1957 to Dr. and Mrs. Juan Valdes-Barry, (Al's father is a psychiatrist) and the family moved to the United States when he was 3. He was raised in Queens, NY and attended La Salle Military Academy on Long Island before attending and graduating from the University of Miami. Al will forever be a loyal Canes fan. The family and Al relocated to Miami at that time and has remained based in Coral Gables ever since. After earning his MBA from Nova Southeastern graduate school, Al lived for a while in the Midwest and attended Law School at Ohio State. From his time spent there he has incorporated many of his good Midwestern values toward people. Lured to Chicago by a friend in the Trade Show business to work for a while, Al found this an exciting and creative outlet and realized that this was his calling. Mr. Barry has worked in the field ever since, forming his own company, Multi-Expo International, Inc., based in Coral Gables, with a satellite office in Broward County. Al speaks fluent English, Spanish and some French and has a State of Florida Real Estate license, and is a working member of the press as a journalist representing 3 national publications. Al is also related to Dan Lebatard, ESPN radio and TV personality and longtime Miami Herald columnist.
Al has a special affinity for his "baby" – the Singles' Lifestyle Expos. As a single man, Al saw the need for single adults to be able to visit all the resources available to them for social interaction in one place, at one time. To top it all off, Al's zest for life moved him to include fun and excitement in the Expos with the addition of a Dance, stimulating Seminars and the ever-popular Speed Dating. The Singles' Expos provide the venue for Singles' Groups organizers and businesses who have goods and services of interest to single people to network and present and promote their individual philosophies, activities and products to singles in any given geographical area.
When the opportunity arose to do the same for the Eldercare field, Mr. Barry wisely used this same philosophy, "one place at one time," to help both those seeking resources and those providing them in relation to the elder population. By launching the Sunshine State Eldercare Expo, Multi-Expo International, Inc., provides the proper response for an unanswered public need. Professionals in the field who provide assistance, and laymen who seek help making important decisions on the care of their elderly relatives, themselves or friends, will appreciate the assembling of these resources for them. More focused on "care" for elderly than on activities for Seniors, as is prevalent in many other Senior Expos, the Eldercare Expo occupies a unique niche in this market. The plan is to "take it on the road:" to help communities around the country by producing this type of Expo in their area.
The future of Multi-Expo International, Inc. will include expansion in the way of new markets further west (Phoenix, New Orleans, Chicago) and north into Boston, Connecticut and New Jersey, as well as more venues in Florida (Tampa, Orlando and Naples) and into the Atlanta area for these 2 specialty Expos and opportunities for other themes as they arise. As mentioned, plans are proceding for a Singles' Expo for the GLBT community, probably in the Spring of 2013!
Stay tuned ……..
---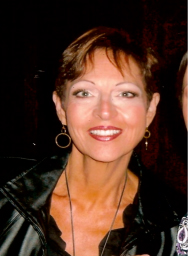 Lorraine Westreich, currently Director of the Broward Office of Multi-Expo International, Inc. came to the company almost 5 years ago ago. after her friend, Al Barry, convinced her to be an exhibitor in The Singles' Lifestyle Expo. She has a multi-faceted background which includes serving as Executive Secretary for a major non-profit national organization and creating and building her own business doing hand calligraphy for over 25 years, which she manages to maintain along with her work for Multi-Expo. Lorraine also has been an editor of some small monthly publications, and has done creative writing. She will soon be heading up the South American operations of Multi-Expo based in Ecuador. Communications having evolved to where they are today makes staying in day to day contact on projects very feasible.
Born in Brooklyn, New York, Ms. Westreich earned a BA from University at Albany in secondary education to teach Spanish. Lorraine has had various careers including teaching, real estate, retail sales, medical assisting and certainly her proudest, as a mom. All of this has given her skills in many diverse areas that all blend, to her benefit, allowing her to ease into the varied duties involved in producing and executing trade shows. She recently produced her own trade show for Home Based Businesses in the Ft. Lauderdale area.
In mentoring Lorraine, Al Barry, recognized her potential and elevated her to a position as an integral part of Multi-Expo International, Inc. Her experience working within the medical community and caring for elderly parents made her a natural to become the Show Manager of the Sunshine State Eldercare Expos. Working closely together, the complementary merging of Lorraine's attention to detail and her administrative and planning abilities with Al's vast knowledge of the business, people skills and negotiating abilities has enabled Multi-Expo International, Inc. to arrive at a point where it can successfully expand its future projects.